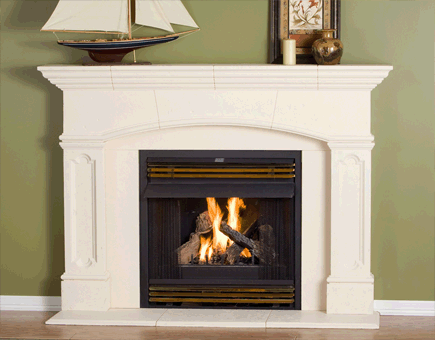 Brick Fireplace Designs
Brick fireplaces are a beautiful choice when deciding what material to use for the focal point of your room. There are multiple brick materials to choice from and the combination of material, style of the fireplace and size contribute to endless design options. The amount of creative freedom that you posses in the construction of your fireplace is limitless, enabling you incorporate your look and style into the final product.
If you feel like your fireplace room is missing a warm, cozy and homely atmosphere install a brick surround design. With the addition of this material your room will transform. Not only will the brick fireplace bring beauty but it will create a whole new feel to your special room. Dream of snuggling up in front of the fireplace with your loved one while we do all the work. In no time this dream will become your reality.
Do you want to incorporate a cozy feel to your fireplace room? One technique to create this sensation is by laying a brick base. If you would like to view photos of such spectacular creations browse our site. While viewing if you see a design you would like to make your own call us for our assistance. We will ensure the building of your brick fireplace will unfold smoothly.
Are you thinking about creating a warm and inviting feeling to your basement? In order to do so you may consider installing a brick fireplace design. Not only will this addition to your entertainment room bring warmth, it will also bring a cozy and welcoming atmosphere. If you would like to experience the wonder of a brick fireplace contact us for our expertise. You will not regret making a purchase like this; do not hesitate to call as you will be satisfied with the finished out come.